The Scope Of HR Technology
Everyone is familiar with the word HR technology, and it includes all the HR tools used to enhance the employee experience. The HR technology or software is widely used to secure the data stored, automate the daily processes, offer more analytical skills to make strategic decision-making, etc. It also offers many HR tools such as employee time tracking software, task tracking software, etc. Under a digital HR platform, many aspects such as recruitment, pay, on-boarding, benefits, employee communication, and performance management can be managed. In addition, employee monitoring has always helped HR to improve their productivity and business.
Latest HR Trends
Here are some latest HR trends in the market
– Digital Transformation
Many companies have adopted digital transformation as it helps HR in every possible way. For example, digital transformation allows the use of tools for management, communication, and accounting. In addition, with digital transformation, HR departments can improve the company's policy and culture.
– Consumerization In The Office
Due to the pandemic, the unemployment rates have gone high, and employees prefer to have transparency in their jobs. People prefer to have the employment experience that allows them to make decisions and gain new skills, which can help them stay with the company. In the future, the employees will be allowed individualized schedules, separate benefits, and roles, etc.
– New Ways To Engage The Employee
Currently, there are many HR trends and challenges that involve improving employee engagement because a study showed t around 80% of the employees do not feel completely engaged at work. The HR team can improve the employee satisfaction level at work by strengthening the CSR strategies. The corporate social responsibility strategies can be effective, as more employees speak up about work satisfaction these days. The employees want to feel that they have made a difference in the business with their hard work. In addition, a good CSR initiative can be quite effective in recruitment as employees prefer to join those organizations that can offer them opportunities.
Changes in the organizational culture are another HR trend that can happen in the future. Employees would want more insights about the company proceedings, and they also would want to input their ideas in strategizing and implementation. Due to the pandemic, practicing compassion in the offices will surely be a key trend in HR in the future.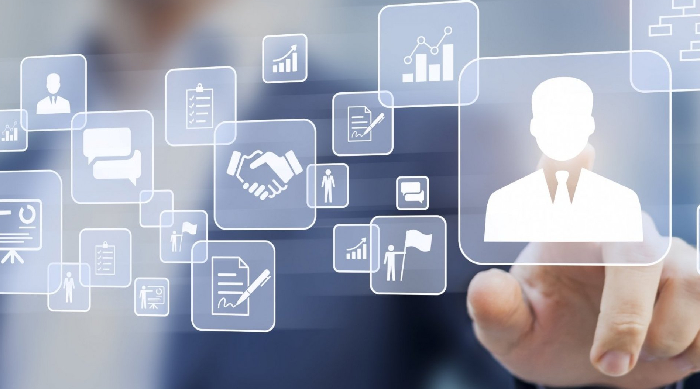 – More Remote Works
In 2020, companies realized that remote work could be done just like the office job. This indicates that even if the pandemic ends, companies will stick to remote working opportunities. Also, many HR tools are available these days to perform employee monitoring even if they are working remotely. These tools have saved the company a lot of money and, in return, given them much productivity. With the HR tools, employees can access their work from anywhere, and the era o remote work will continue in the future.
– Performance Management
In the future, performance management will be a continuous task. Companies who were doing annual performance reviews have understood the benefit of frequent reviews. With a monthly or a quarterly review, the companies can check the productivity of each employee and help them understand where they stand and what they can do to improve productivity. In addition, frequent reviews often help create an expectation level, and employees can concentrate more on the performance. In the future, the performance analysis will be done based on the time taken by an employee to complete a specific task, and these analyses can be done with efficient HR employee monitoring tools.
– Benefits To Boost Retention
Many studies say that compared to previous years, a good number of companies offer improved benefits. To attract a modern worker, companies these days adjust their benefits and compensation packages. However, the pandemic has now changed the way the employees want the benefits. Instead of getting outdoor picnics, exercise sessions, free snacks, etc., employees need to be paid time off, healthcare, parental leave, and wellness support. Apart from these perks, companies are now ready to offer other benefits that can support crucial life events.
With all these new hr trends, everyone can expect a huge change in the HR industry, and they can start preparing their workforce to gel with the new normal. Know more
To Summarize :
It's time to take advantage of all the latest HR trends and invest in digital HR platforms. With many aspects such as recruitment, pay, on-boarding, benefits, employee communication and performance management handled by a single system–all conveniently available through one user interface–it's easy for an organization to get more done with less work.