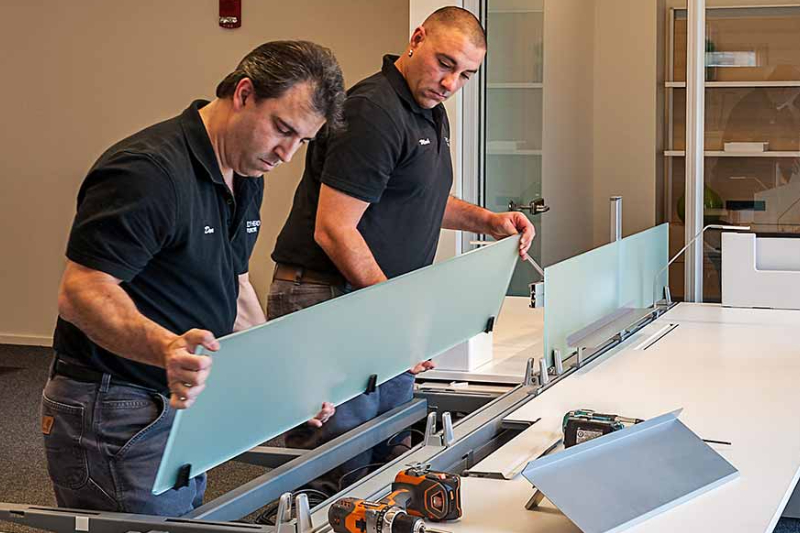 Top Trends In The Relocation Industry
Startups in the relocation service industry in India are investing in cutting-edge technology and striving to provide the best customer experience. With several technological advancements in the past year, including the tracking of goods, it's no wonder that office shifting companies are booming. Modern technology has improved efficiency and service quality and enabled customers to track the movement of their office equipment and book office shifting services independently. Known as one of India's premium office shifting services providers, we at Avon Solutions and Logistics have gathered our expert insights into the following article. Find out more below.
Technology trends in the office relocation industry
The relocation industry is experiencing an exciting period of innovation, and staying on top of the latest trends can help you stay competitive. The relocation industry is experiencing some changes right now. If you are a relocation company keen on improving your services, here are the top and the most recent technological trends you must follow.
Artificial intelligence: A well-known office relocation company uses chatbots to improve customer service capabilities. The chatbot can answer simple questions and transfer the call to a supervisor if the questions become too complicated.
Websites: Even office relocation companies are investing in a website that can compete with the online presence of corporate conglomerates. Office relocation companies are now posting customer images on their website to prevent fake reviews. You can also compare rates directly on the website and set a budget for the relocation process.
Additional services: Relocation companies provide additional services such as vehicle transportation, warehouse facilities, cargo shifting services, home shifting services, and other related services. These companies have dedicated warehouses where they can store many items, including medical tablets.
Tracking features: The relocation truck driver's route can be tracked to learn about his travel habits. The tracking feature allows you to remain in command of the situation.
Online transactions: Relocation companies are transitioning from cash to electronic funds transfers. They use credit cards or debit cards to complete the transaction.
Cloud technology: Relocation companies can gain a competitive advantage by using cloud and web-based technology. Office relocation companies with multiple branches in different cities can collaborate on a single document via Google Drive at different times by using Google Drive.
How Are New Office Relocation Services Structuring The Relocation Policies?
Current trends in the relocation industry can help you structure your relocation programme. Relocation policies outline the rights and responsibilities of employees when they are required to relocate. These policies are applicable when employees pay for all of their relocation expenses and their employers reimburse them for most of the costs. The current trend in the relocation industry now requires companies to combine different types of policies to create hybrid policies. Today, relocation policies give employees discretion over their spending while saving employers money on unnecessary expenses.
The relocation industry has gained traction by combining policy types to cover expenses and reduce costs. Innovative technology helps streamline the creation of policies, the administration of relocation benefits, and even the reimbursement of expenses. Relocation companies are expanding their services to meet the needs of employees relocating.
The relocation industry is experiencing several difficulties, and the reasons are self-evident. Office Relocation services respond to the Covid decision by offering more virtual solutions and using alternative suppliers for housing and household goods to better meet their clients' needs. High-tech technologies are becoming increasingly popular among office shifting services to improve the overall quality of their services. This includes the Internet of Things, cloud computing, and RFID technology.
The relocation industry is also quite particular about following the safety precaution of maintaining a minimum distance of 6 feet between themselves and others. They also request their clients to refrain from making any physical contact with their movers on the day of the actual move.
Wrapping up:
While the office relocation industry has faced numerous challenges in recent years, people are once again beginning to relocate, and technology has played a significant role in making the process easier. The moving industry is changing rapidly, and movers continuously strive to provide better service!