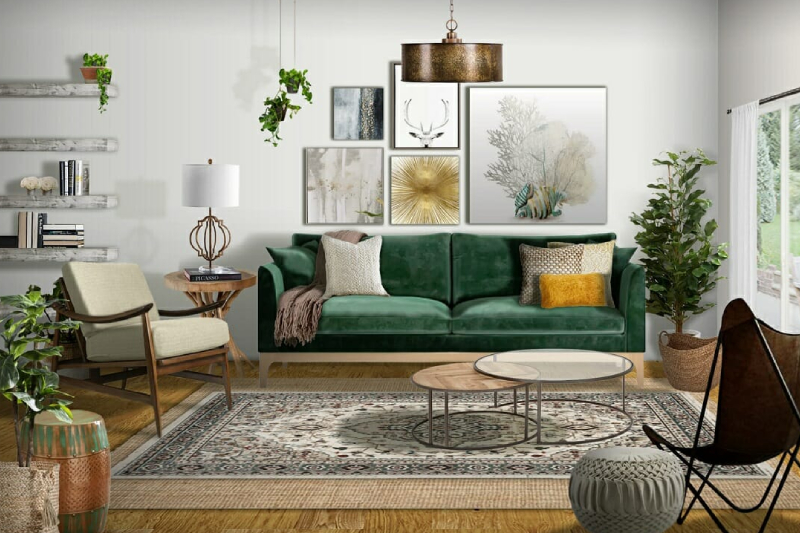 Interior design is a specialized field of study that is constantly evolving. It is a great choice for anyone looking to carve out a niche in a creative field. In recent times, interior designers have incorporated sustainable design into their projects to reduce waste and pollution and improve their clients' overall living experience. Everybody can learn interior design skills online through free and paid courses. It is a fantastic career choice that a person can gain from any design course in Chennai, Bangalore, Hyderabad and other urban places in India. Know more about the diverse range of job opportunities you will be able to seek with a degree in interior design in this article below.
What Are The Latest Trends To Lookout In Interior Design?
Interior design trends post-pandemic have led to extensive advancements for a dedicated workspace at home. The sudden rise of more small offices at home due to lockdown consequences increases the need for a quiet space for virtual meetings. Recent interior design trends include decorating looks ranging from materials to moods. The biggest and brightest trends include rotating cocktail cabinets, furniture that encourages gatherings and socializing, and anything playful, dramatic, and glamorous.
Interior Design Trends For 2022
The nature-inspired interior design incorporates green elements into its designs. This improves the mental well-being of a person.
Designers use lighter, earthier colors and fabrics to make corporate environments feel more like outdoor spaces.
Light-woods and neutrals are widely used to design homes to add a minimalistic touch.
Grey color is becoming increasingly unpopular in interior design projects and is coming to an end with various interior innovations. Another design that is waning its popularity is open floor plans.
Checked pattern rugs on interior décor trends are back with technicolor splendor.
Portable table lamps are gaining importance and are a great example of how interior design trends are carried forward into the future.
Interior design trends in red clay pottery have curved shapes, natural finishes, and a distinctly contemporary stylistic edge.
The wavy wood table is becoming a popular piece of furniture with straight edges, favoring curvy forms that are more solid in their design.
Exterior glazed tiles inject a vibrant contrast to the traditional brickwork.
More shelves are created at home for organizing office supplies to make the workspace highly functional.
Black accents and nature-inspired looks are gaining more popularity in recent times.
Trends in interior design include more squishy sofas, curvy shapes, and cuddly fabrics.
Green is a major decorating trend in the coming years, and experts suggest using a variety of pigments in interior design. It craves a sense of calm at home.
Bold and dramatic colors will become more popular in the coming years, while floral patterns will keep shining as a timeless classic.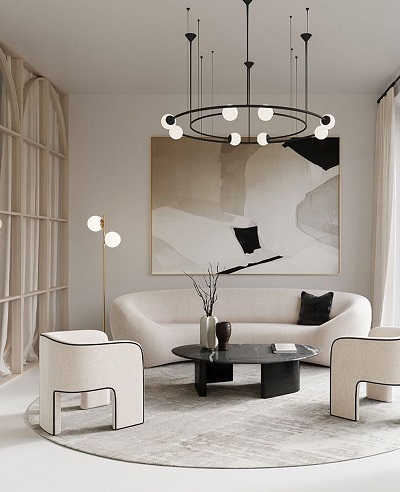 All You Need To About Interior Designing Courses
Interior design is a difficult and demanding profession, but you can succeed if you have the necessary creativity and dedication. These programs are available for students who achieve a 50 per cent grade point average in Physics and Mathematics in their 12th grade. Interior design diplomas and degrees are more readily available in established firms and various design colleges in Chennai.
Interior designers are in high demand, and companies look for talented individuals to perform multiple roles. The course contains:
Computer-aided design and graphics.
History of interiors and furniture.
Other related topics.
The interior design courses are related to architecture, and students can collaborate with well-known architects during their internships. Most importantly, interior designers typically earn between INR 30,000 and INR 40,000 per year, depending on experience. They can find employment in studios, firms, government positions, and city planning departments.
Course Details
A bachelor's degree in Interior Designing or Communications or Business is recommended to pursue this career. Admission to the Bachelor of Science in Interior Design program is possible with an entrance exam. B.Sc Interior Design, a three-year program, is divided into six semesters and is the most popular under-graduation course. This course will teach you how to design interiors with greater ease and efficiency. After completing this program, you can work as an interior designer for leading interior design firms or continue your education.
A postgraduate degree in Design Space is required to gain a more in-depth understanding of design. The M.Sc Design Space course is a post-graduation that covers interior design topics. Postgraduate professionals can work in architectural firms, town planning departments, hotels and resorts, regional development departments, and the film industry.
An MBA in Interior Design is a fantastic opportunity for students who want to learn more about architectural design, infrastructure management, and real estate development.
Footnote
Interior design is a skill-based course that creates a more soothing atmosphere in any available space. According to the Interior Design Association, it is expected to hire more interior designers to maximize the potential of spaces in various fields in the future. This shift towards sophistication is what makes interior design the most preferred career in recent times.