Outdoor LED displays: A signage market that is pulled and pushed by various factors
LED sign board manufacturers are well aware of the demand of LEd displays across multiple industries. The statistics are staggering! Experts are forecasting the industry to whip up a revenue of over $17,000 million by 2027! And that's a massive leap from the mere $7,000 odd million that was generated in 2019!
From public utilities to sports arenas, outdoor LED displays have become an inevitable feature of the ambience. They have taken various avatars as display boards, traffic signs, parking signs, navigational signs, commercial advertisement sign boards, score display boards and sponsor boards.
Outdoor LED displays are a niche market that have created a demand that is driven by various factors:
The mounting technology used in the installation of this signage renders it ideal for outdoor applications due to their reliability and robustness in harsh weather conditions.
They have lesser LED emissions.
Nothing can replace LED displays when it comes to its usage in big sports arenas. Their crystal clear displays can be seen by even the far-seated audience.
There is an increased preference of LEd displays over vinyl posters and flex banners that are static and have a far lesser attractive quotient.
LEd displays are highly energy-efficient, making them the perfect choice for environmentally conscious users.
Its technically advanced features are an alluring appeal to many advertisers, not to forget its cost-effectiveness!
Like every other market, the outdoor LED display market has its challenges and limitations. There are several other factors such as supplier demands and bargains, competition, the threat of better options, and the buying power of users.
Types and applications of outdoor LED displays: A segmented perspective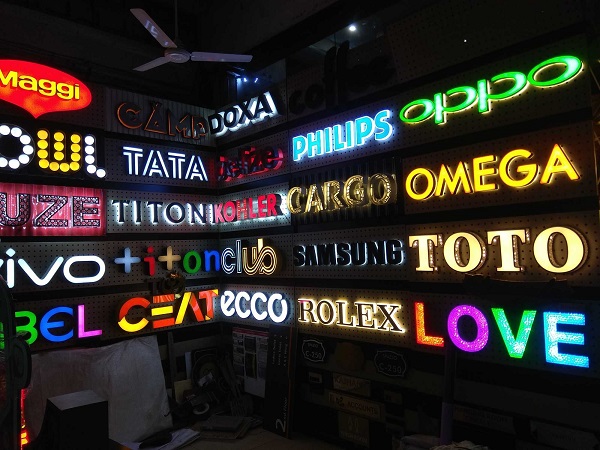 The outdoor LED board display market is one of the most lucrative segments in the signage industry. It caters to the young generation who prefer everything digital. It is also in tandem with the fast-paced world where information needs to be distributed within seconds. The global LED display market has electronic giants who act as key players in modifying the pace of its growth and demand.
The outdoor LED display market is segmented according to the type, application and region of use. There are two types of LED displays:
Surface-mounted
Individually mounted
By application, they are classified as:
Billboards
Perimeter boards
Traffic lights
Video walls
Advertisement displays
Scoreboards
Highway displays
There is one important factor that drives the demand for outdoor LED displays and that is the user experience- something that no other sign board can deliver. Real-time images, time, weather forecast, social media features, multi-user advantages, advanced pixel displays, and mobile integration propel the demand for outdoor LED sign board design. The rising trend in interactive media is another key player in this segment.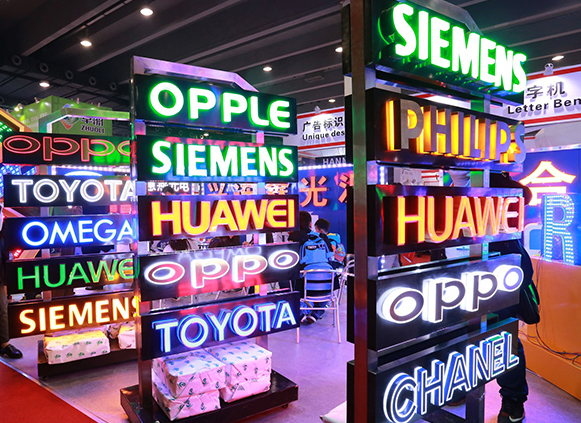 LED displays: An Advertiser's delight
LED displays are a godsend for the advertising sector where innovation and creativity are the driving forces. They are effective in terms of energy efficiency, cost and functionality. A single LED display can be used by multiple advertisers with a shared screen space and screen time. In terms of visual appeal, the options are endless when it comes to the choice of colours, fonts and designs!
Outdoor LED displays: What the future holds for this sector of the signage industry
Check Out – The Outdoor LED Display Market Outlook – 2027.Dealers, designers and manufacturers of LED sign board in Chennai are projecting further growth that will be fueled by innovative ideas and advancements in technology. Going forward, LED displays are expected to be integrated with Artificial Intelligence that will take interactive signage to a whole new level. Some surveys project the Compound Annual Growth Rate (CAGR) of the outdoor LED market to rake in as much as $32, 000 million by 2027! Key players are already focussed in developing tech-savvy displays to enhance their product portfolios. Industry experts have assessed that displays boards with interactive 3D formats are likely to create a potentially profitable market.
Our final thoughts
Outdoor signage is a mandatory necessity. It is a market that will forever remain in demand. Outdoor LED display market is a small but potent percentage of this huge sector. The takeaway of these outlooks, surveys and studies reveal a promising future for the buyers and manufacturers of outdoor LED displays.